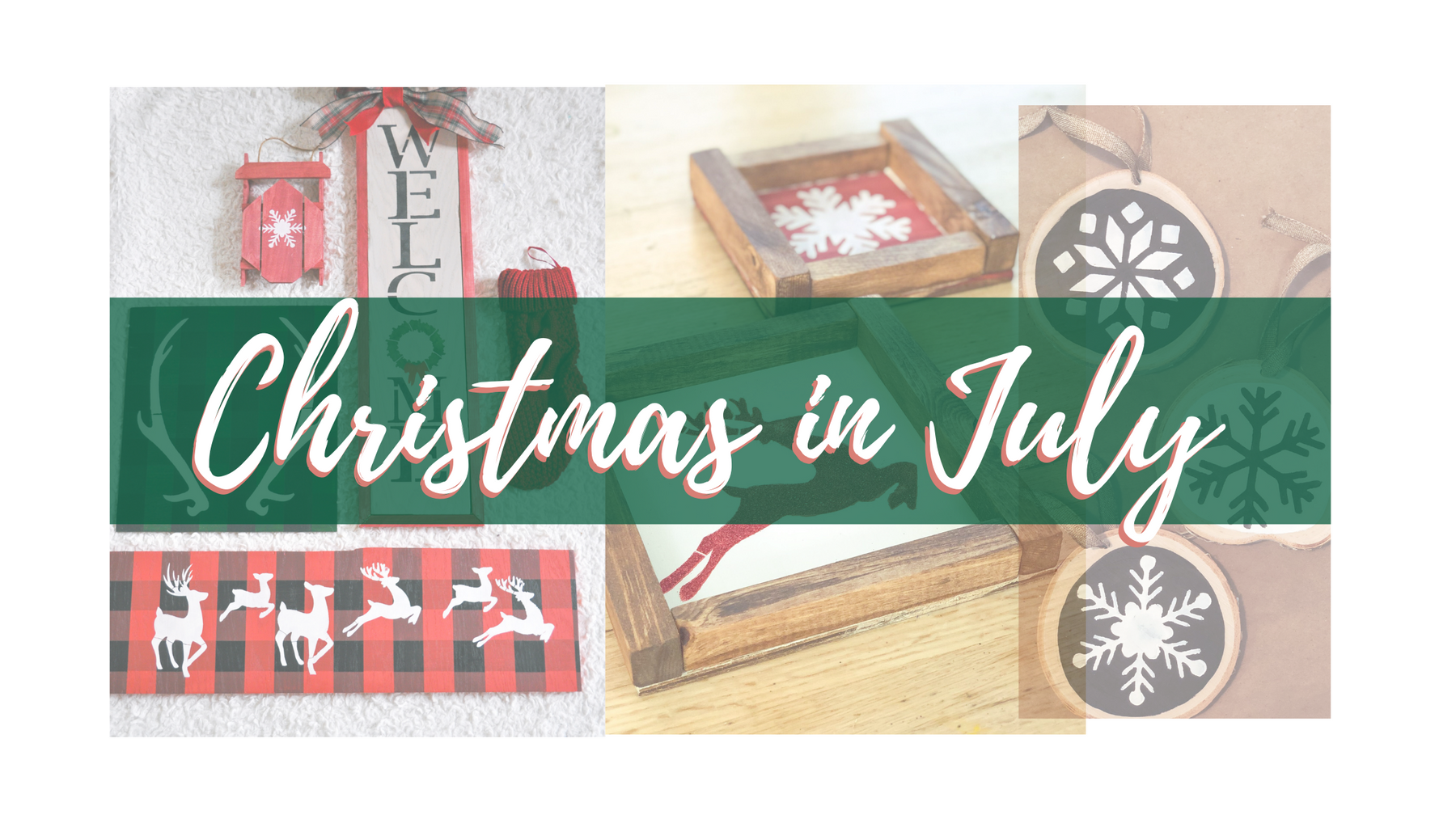 A Very Stenciled Christmas in July!
Here at Stencil Me Pretty we love our Holiday Stencil Projects and we just couldn't wait until December so we are having a Christmas in July Celebration!
The Holidays are all about being with family and creating some art & crafts projects can always be such a fun time! Christmas Decorations can end u being very pricey after you buy all the lights, the tree, etc. So stenciling some of your own décor is not only so fun and easy but also cost effective!
Our stencils can also be used over and over again so after you make your own décor you can even use it again to make a gift for some family and friends!
For Christmas in July we are also having a sale so you can get ahead on your Christmas Decorating! Use code "Christmas-In-July" for 20% off!
For some more Christmas in July inspiration, watch the video below of a couple of my favorite Holiday Projects.
To see all of our Christmas Stencil Collection click HERE.