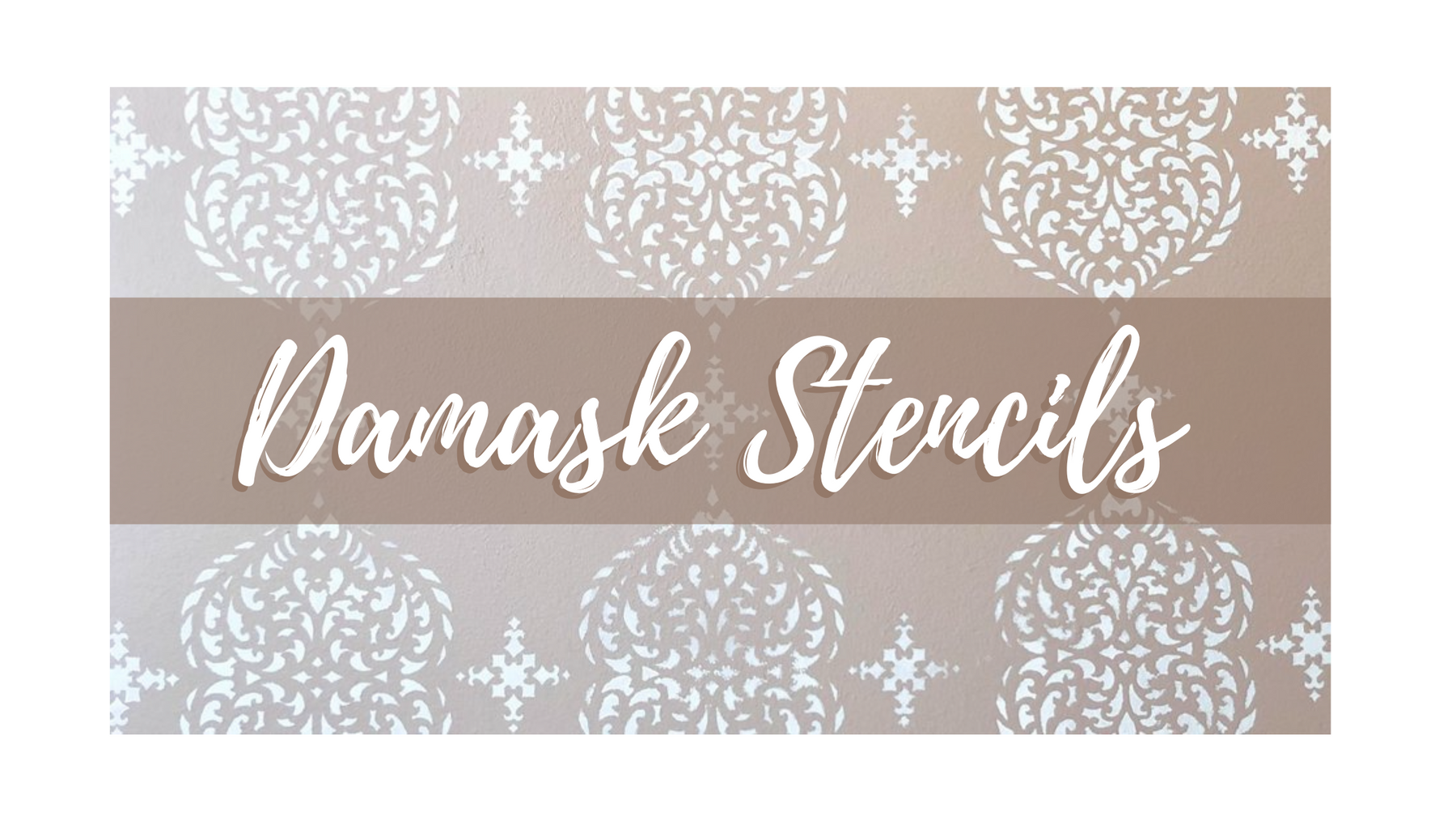 Elegant Damask Patterns for your DIY Projects!
Our Damask Stencil Collection is one of the most elegant collections that can bring such beauty to your DIY projects. Damask Stencils can be used for wall looks, furniture flips, décor & more! Here are some of my favorite projects using some of the most elegant damask stencils.
Peek-a-boo Stencils Drawer
Keeping the nice aged patina of this older dresser was very important in this furniture flip. I decided to do a peek-a-boo design on the inside of the drawers. it added the perfect accent to this piece.
 The Elegant Parsi Damask Pattern Stencil   
This allover repetitive pattern can be gorgeous in any color palette to compliment your home and style. Just follow the registration marks and you will get a nice and straight pattern every time
The Floral Medusa Damask Stencil
This stencil is my MOST used stencil I have. I use it to add pattern to a whole piece, an accent, or as the main focal point. Here is a video from our YouTube showing 3 looks I have created using this stencil!