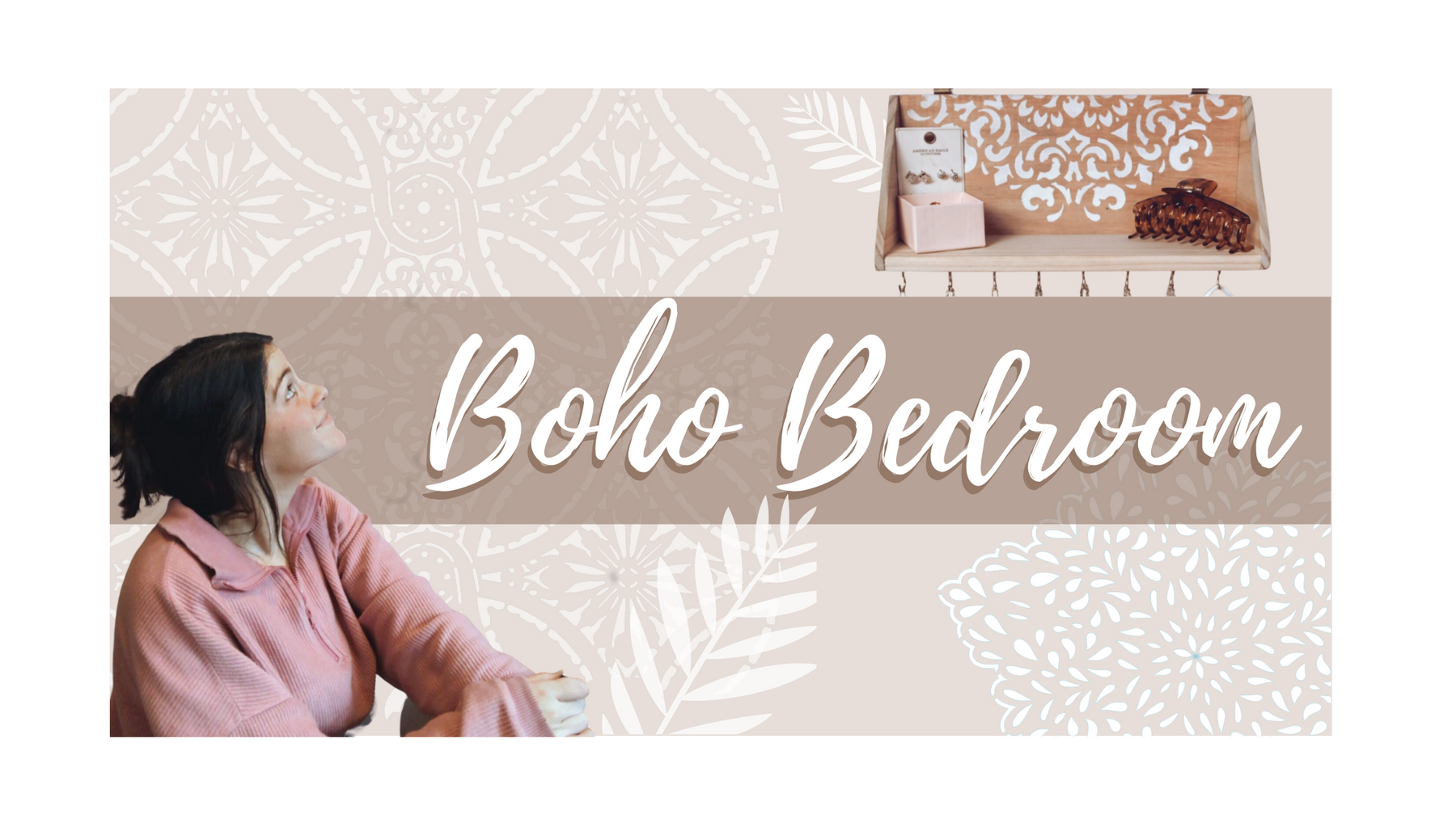 Stenciled DIY Boho Bedroom Ideas!
Nothing is more exciting than a bedroom makeover! When buying new décor, furniture, etc. for your new bedroom it can get pretty pricey so here are some easy DIY ideas to transform your bedroom into a Boho dream with stenciling for a fraction of the price! 
Boho Jewelry Holder
Stencil a Dreamy Wall Design
DIY Terracotta Pots
These DIY Terracotta Pots can turn any old vases you have in your house into Boho beauties! Simply mix your paint with Baking Powder to your desired consistency, paint & stencil on your design! To create this design I used the Of Beads and Flowers Tile Stencil along with the Victorian Border Edge Stencil. 
Give your Old Furniture a Makeover!
Mini Tutorials!
More Boho Stencils...