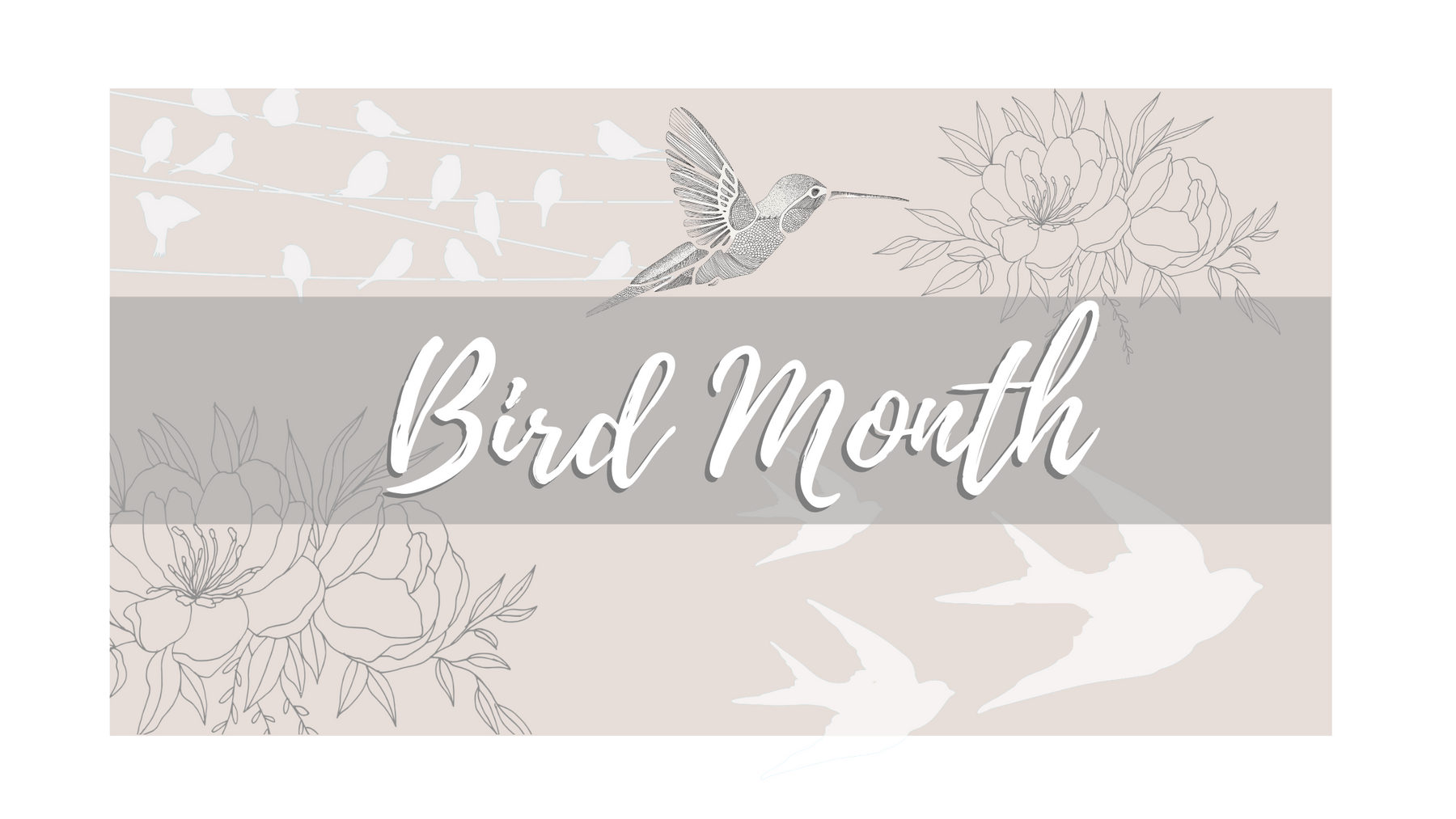 Soar into Bird Month at Stencil Me Pretty!
Here at Stencil Me Pretty, we have so many different options of bird stencils to add to your home décor, walls, or any DIY project you can dream of. Here are some of my favorite recent bird projects that I have been creating!
City Birds on a Wire Wall
This lovely stencil is the perfect way to bring nature into your house in a very simple way. Placing this stencil right above my work area seemed so fitting because it brought a sense of calmness to the space with just a simple stencil. It almost opens up a window to the outside on just a plain wall. 
The Mediterranean Swallow Bird Wall
This stencil creates such a majestic feeling in your space. When using this stencil, I like to use a variety of grays to create the illusion of depth in the birds flying through the air. I make the smaller birds the lightest to represent them farther away and then the larger birds as the darker colors to show them as the closet. 
Birds Branches & Leaves Wall Design
With the Birds, Branches & Leaves stencil, you can create the most customizable look. This template has a variety of different types of branches, birds and leaves so you can place the where ever you like for your DIY project. 
Bring Our Bird Stencils to Your Art Projects!
I created this lovely doodled design using the Colorado Hummingbird Stencil! This was such an easy, mess free project that anyone can do. I just taped my stencil down to my piece of paper and filled in all the spaces with a fine tip marker with little intricate designs and doodles. It was a fun and relaxing project because it requires such little thought; just doodling freely and revealing such a wonderful piece as your remove your stencil at the end.  
More Bird Stencils...
Click any Stencil to explore more on our site!