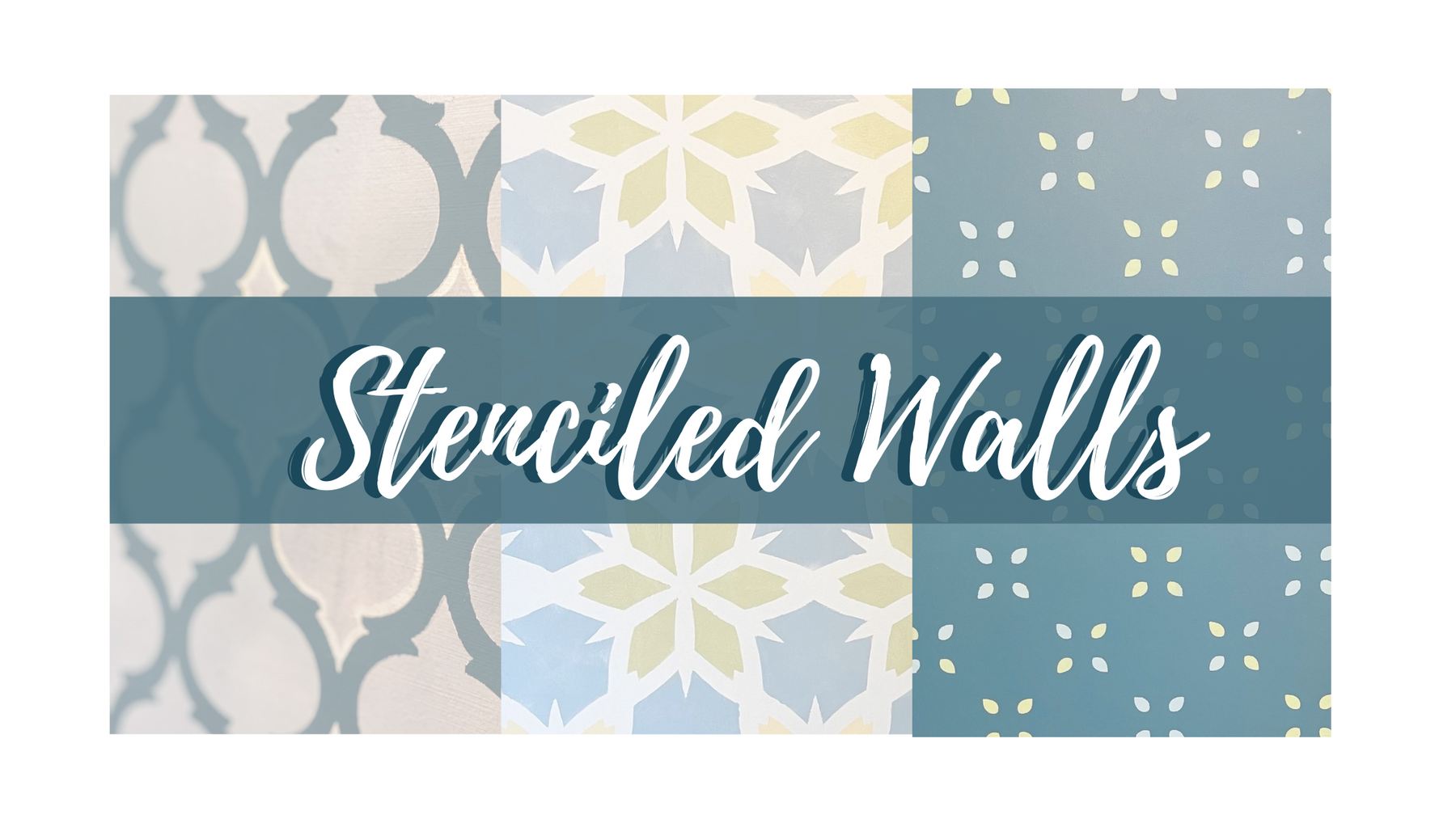 Current Favs : Stenciled Wall Edition
We have so many stencils to create wall design on our website but here are just a few of my recent favorites...
The Mauve Floral Daphne Look
I created this look using the Floral Daphne Spiral Stencil. I just placed each stencil randomly on the wall until it was full. I used a tonal mauve color palette to create a soothing feeling within the space. 
The French Bee Design
The Valley Châteaux French Bee Patterned Stencil creates a very royal look from the crisp thin lines complimented by the delicate little bees. 
Gold Accent Moroccan Lantern Stencil
I loved this take on the Moroccan Lantern Stencil. I stenciled in light blue over a dark teal base and then also went in with a gold accent on select areas for a glowing look. 
Indian Flower Bush Stencil
This look reminds me of a kaleidoscope with all of the shapes and colors and I absolutely love it! I used the Indian Flower Bush stencil to create this fun accent wall. Pro tip when creating multicolor designs is to use multiple rollers when stencil to assure your colors do not mix.
A Twist on the Ice Diamond Pattern
This color palette is nice and happy with the twinkling colors on the deep blue base. I used the Ice Diamond Pattern Stencil to create this look but used it in a special way. I eliminated certain parts of the stencil and only stencils the areas I wanted to create a new pattern. 
Stenciled Wall Round Up
To see more of our Wall Stencils you can head over to www.stencilmepretty.com to explore more!