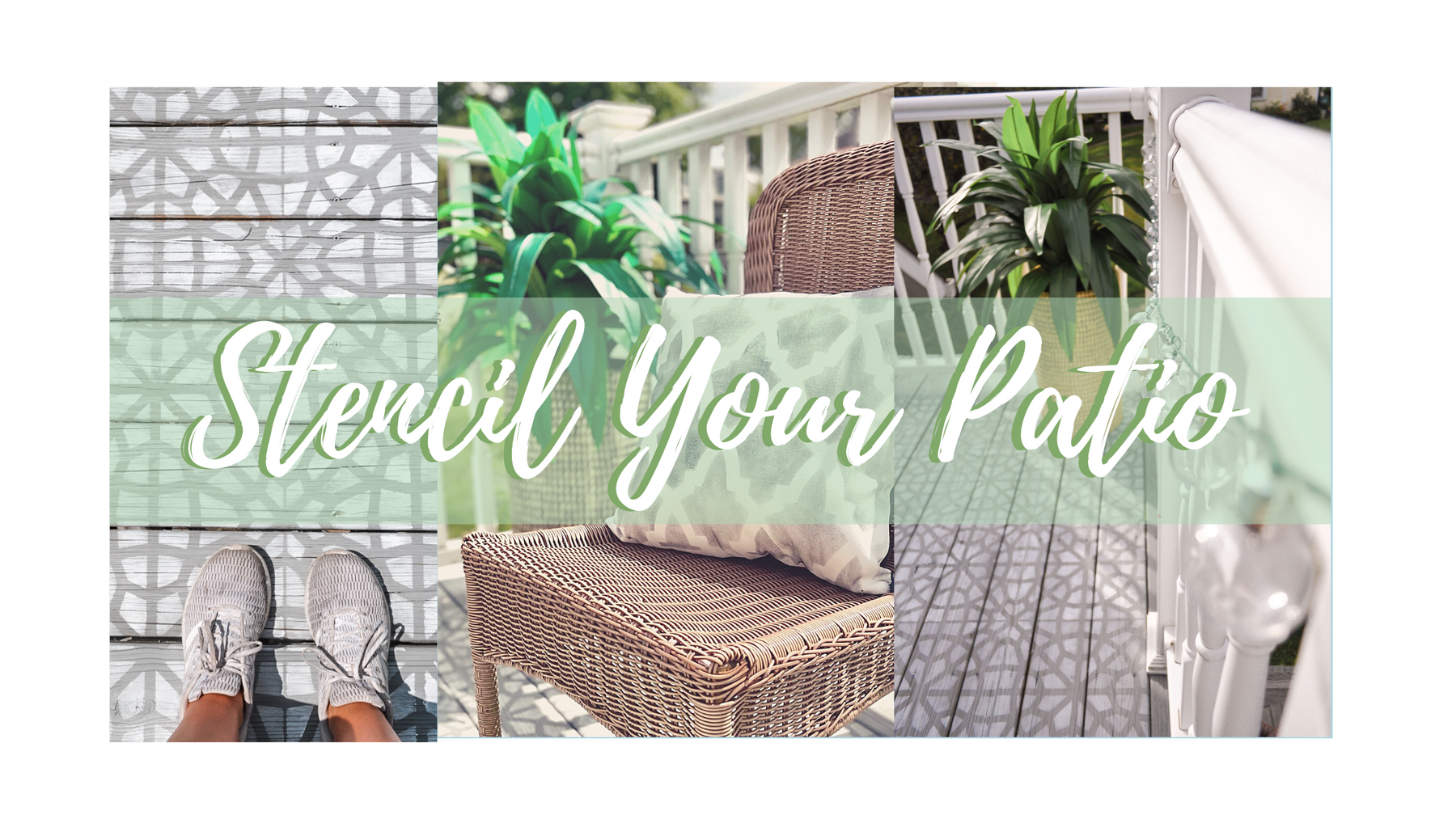 Transform Your Patio with Stenciling!
 Stencils can bring so much character to your outdoor patio! Here are some of my favorite ways that I have transformed my space with some simple DIY projects.
Stencil Your Deck!
My balcony Deck was just down to the natural wood and has definitely aged over the years and needed some love! I decided to power wash the deck to make sure its all clean, gave it a fresh coat of exterior paint, and then it was time to Stencil! I used the Saint Anthony Basilica Tile Stencil for this look and it came out looking phenomenal. This process can also be done on a concrete patio and come out equally as beautiful as it did on the wood. Watch the video below for the whole entire transformation!
Stenciling Your Patio Furniture
Stenciling on your fabric cushions is a great way to bring them back to life after many summers in the sun! I got this reversible outdoor pillow from Target and wanted to add some pattern. I used the Moroccan Taza Star on one side and the Falling Leaf Stencil on the other. 
 Adding Some Signage to your Patio
Stencil Me Pretty has lots of typography stencils that can be made into beautiful patio and garden signs! We have Welcome signs, quotes, Monograms, etc. to turn your patio into the most inviting place.
Adding A Furniture Flip to your Space
New patio furniture can be a bit pricey sometimes so many thinking of recycling some old furniture can be the answer! Watch how I turned this old rocking chair into a fresh and new pastel piece for my patio!
These are just some of the projects I have created but the possibilities are endless when it comes to your patio. For more stencils, go explore the Stencil Me Pretty website!