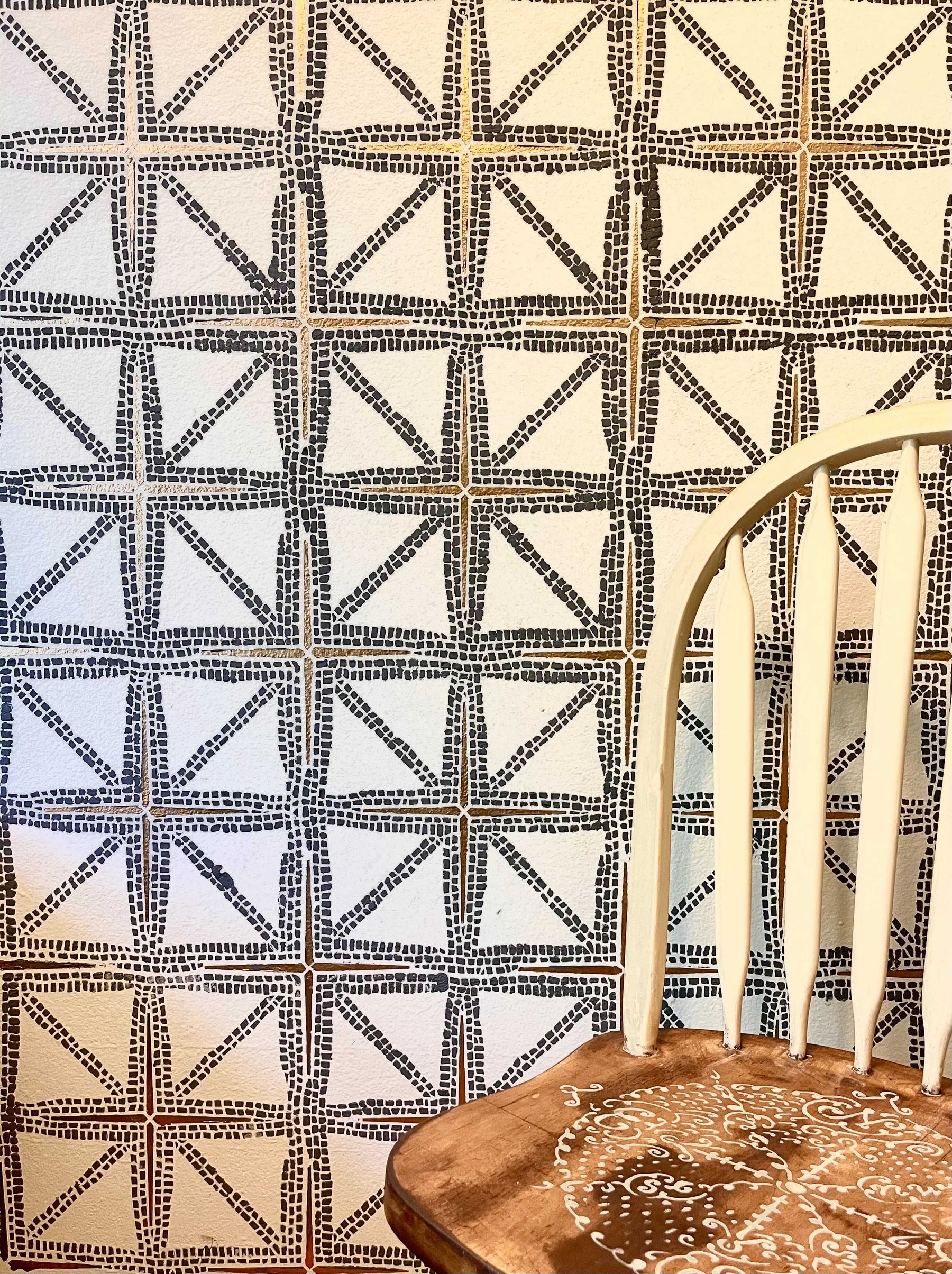 Stroll Down the Cobblestone Streets of Prague
What if I told you that it is possible to recreate the beautiful delicacy of the cobblestone streets of Prague in your own home?? With the power of stenciling it is very possible if your ready for a DIY project! This stencil could be used on walls, floors, tables, bookshelves, etc. With stenciling the possibilities are endless!
I recently created a very interesting wall design using this stencil and it was such an amazing outcome. I wanted to create a textured wall so I created a raised stencil effect using Venetian Plaster on the "pebble" portions of the stencil and then went in with a gold metallic accent on the center cross sections. 
The Venetian plaster created just the perfect amount of a subtle raised feel so that you could feel the texture as you run your hand against the wall. This textures creates so much more interest rather than just having filling out the stencil with flat paint. 
Here is a more in depth video on raised stenciling from our YouTube Channel!
Click HERE for a Raised Stencil Tutorial. 
The combo of the dark raised plaster and the metallic gold leaf just created the perfect touch to this look. The contrast of the black and white also just creates a very pristine look.
Click HERE to view the Prague Cobblestone Street Tile Stencil. 
Click HERE to watch a short video on our Instagram of the whole process.