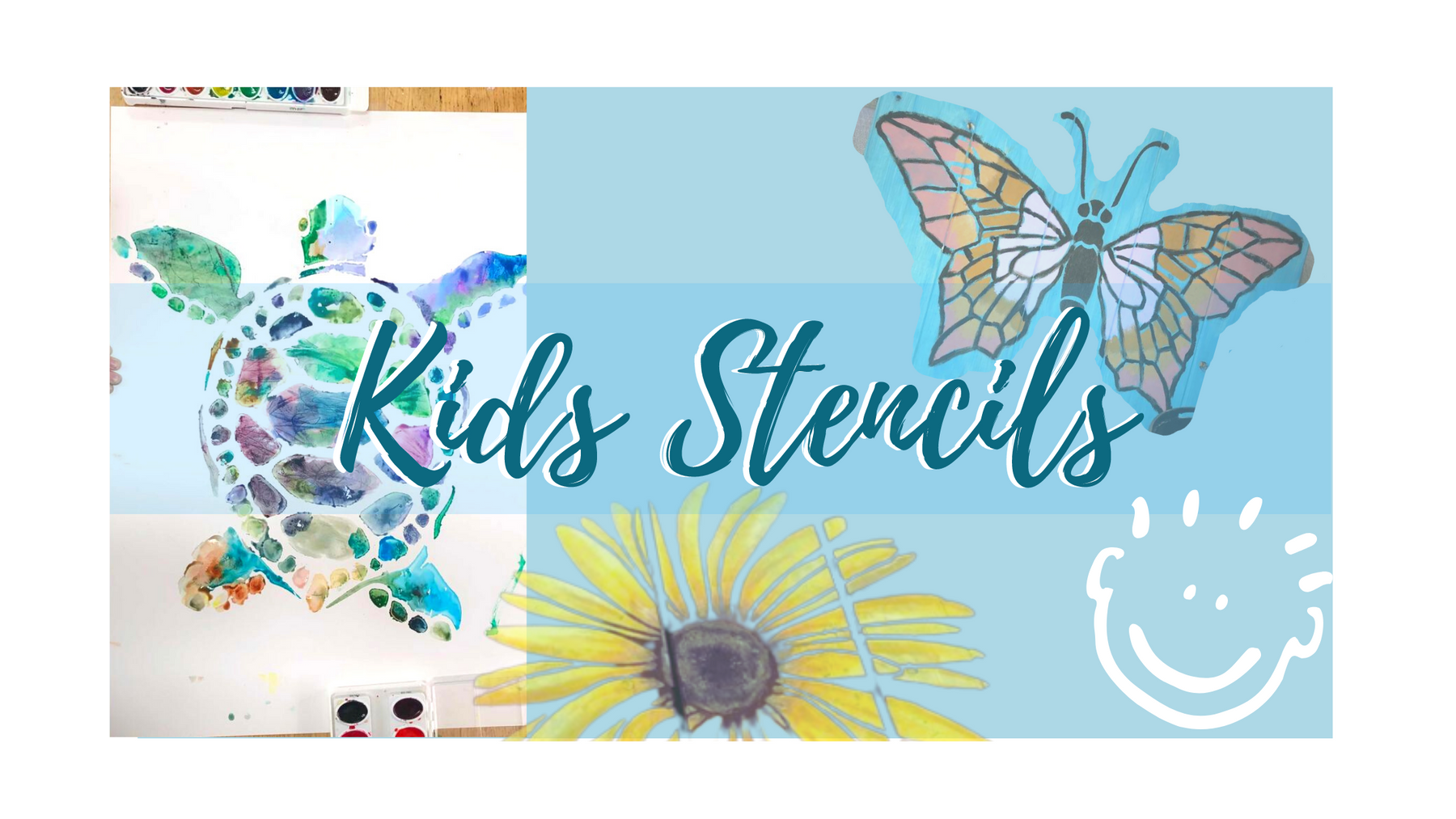 Stencils for the Whole Family!
Our stencil collection here at stencil me pretty is so vast! We have stencils for home decor, walls, floors, and so much more. These stencils can go so much farther than just creating unique styles for your home but can also be fun projects for the family that are easy and fun!
We have so many stencils that would get the young ones excited to create! We have animal stencils, sea creatures, mermaids, dragons, flowers and so much more!
Animal Stencils
Our animal collection is full of zoo animals, pets, birds, lions, tigers, fish, oh my! Bring the beauty of these animals to some of your at home art projects! 
These stencils can truly be turned into magical works of art. You can make them a one day project or even frame them and hang it up to admire for years to come!
Easy Kids Watercolor Stencil Project
Explore under the sea with one of my personal favorite ways to use the stencils with the kiddos! It is an easy clean up and they can pretty much go wild with the paint. I use kids watercolor paint for this process because it is an easier clean up and its difficult to use "too much" paint on the stencil. If your kids are used to acrylic paints, you can definitely use those too for this project!
Fairytale & Imagination Stencils
Our Fantasy Stencil Collection is full of mermaids, unicorns, fairies, and many more whimsical stencils to make all your dreams come true!
Create beautiful canvas art with these stencils! Stenciling is also great because the kids can go crazy with the color or even be a little more strategic on where they want to place their color and still come out with a beautifully crisp image in the end!
 Flower Stencils
The Flower Stencil Collection is full of sunflowers, daisies, and roses to create a beautiful flourishing garden of artwork! 
Here is an example of a summery project using the Summer Flower Stencil DIY Sunflower on a picnic table.
So next you are in need of a fun project to do with the family, remember how many incredible things you can create with just one stencil.
Click HERE for some more fun stenciling videos!