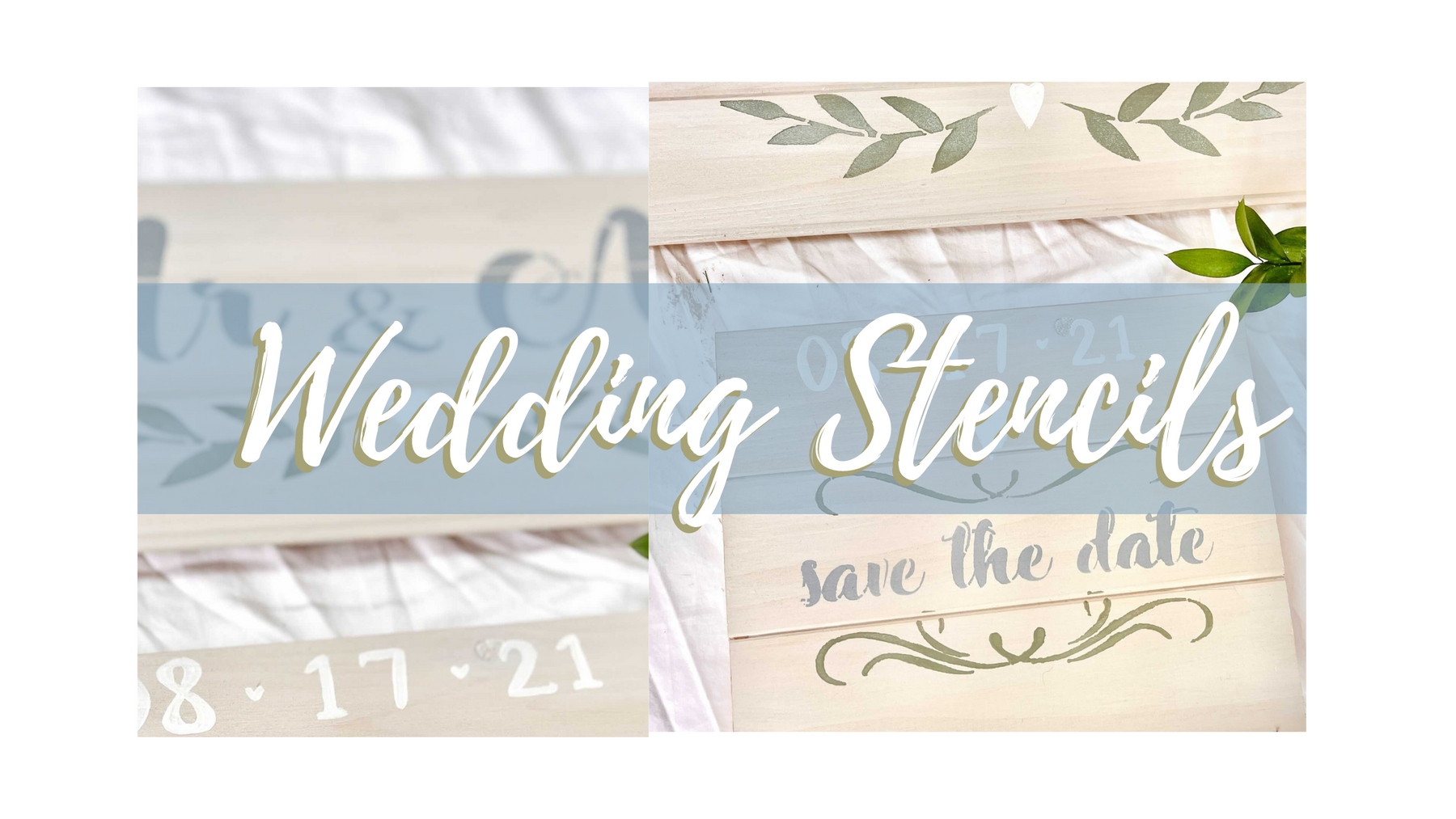 Let the DIY Wedding Season Commence!
Wedding Season is officially here and these stencils will be the perfect assistant to any of your wedding DIY needs! All the decorations can be a huge cost after getting every centerpiece, flower arrangement, photo props, etc. So a DIY decoration can be very cost effective and also fun!
These signs are super easy to make. I created mine using separate piece of wall paneling from Lowes but you could also just pick up a pre made sign from any craft store for this project as well!
Wedding Sign Process
I just put my sign together using wood glue with two supports on the back. Then used a
Minwax Wood Finish in Tinsmith Gray
to start my base color. I wanted a white wash look so the wood grain could still peak through. 
After I let that dry for a moment it was time to stencil! I secured both my stencils to my board using some tape and the used a dense foam roller to roll on my colors! I love that this is a DIY project because when it comes to the colors you can choose whatever colors that will fit your wedding the best and YOU get to choose and make it exactly how you want! 
After the stenciling has dried you can leave it as is, or seal it with a polyacrylic or polyurethane to keep it as safe as possible!
Click
HERE
for thee rest of our wedding themed stencils!