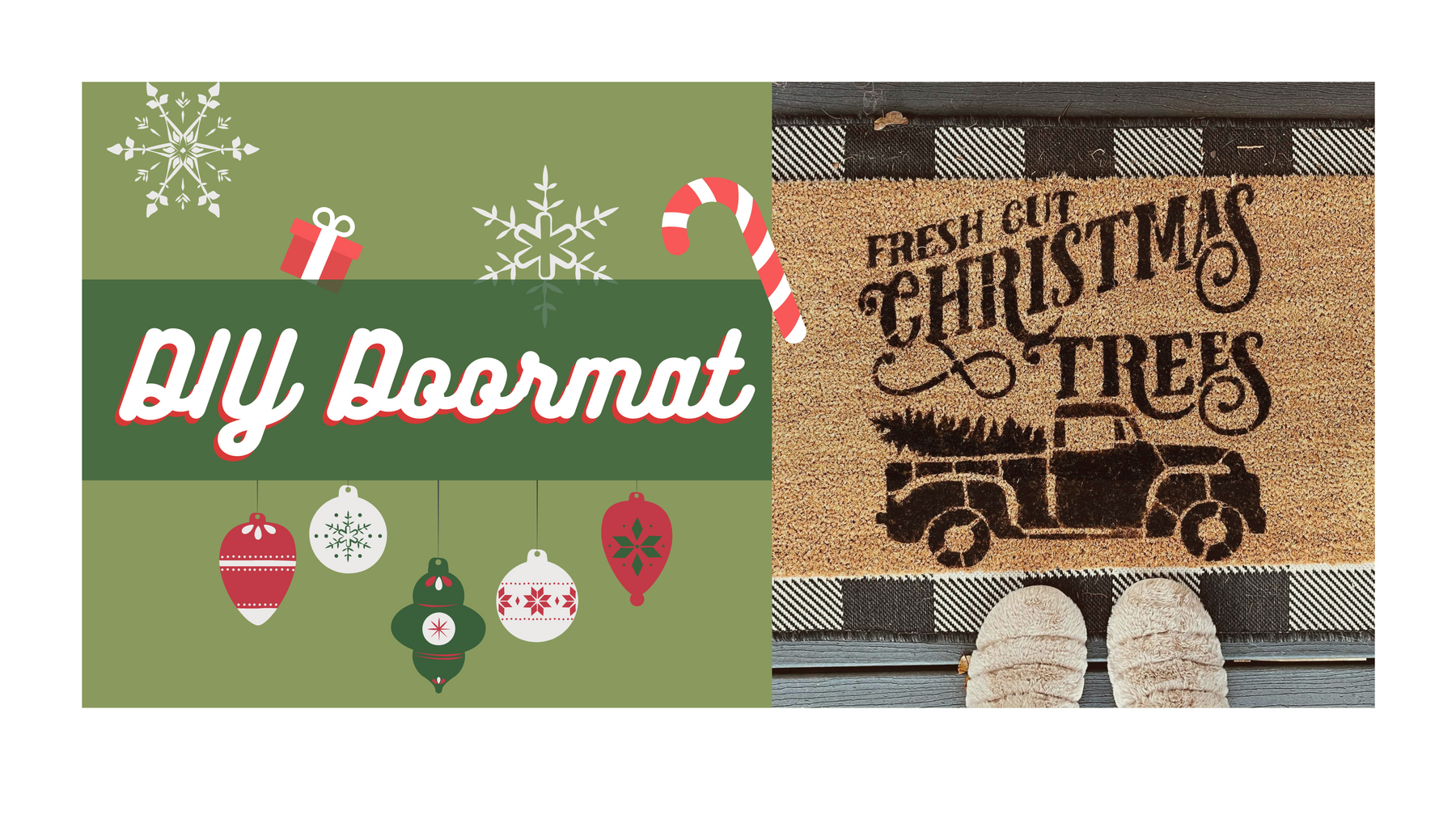 Step by Step DIY Holiday Doormat!
One of my favorite crafts to do around the holiday is to make my DIY doormats! It is cheap, easy, and so fun especially with some friends as a little Christmas craft night. So let's get in to the easy step by step process.
Step 1: Buy a Blank Mat
They have blank Coir mats almost everywhere but make sure you get one that is inexpensive to make this project worth it! Because I have seen blank mats for almost $20 and that is way too much for this project. I highly recommend getting a mat from Walmart ($6) or
Target
($10.) I have used both of these mats for this process and they work equally as great.
Step 2: Choose Your Stencil
For this project, I chose the Fresh Cut Christmas Trees Stencil but there are so many options to choose from in the Christmas Stencil Collection!
Step 3: Tape Down & Start Painting!
Make sure to ALWAYS tape down your stencil. I also like to spray some spray adhesive on the back of my stencil for extra protection. Next its time to being painting! I use black chalk paint and a stencil brush to fill in my stencil. Make sure to not use too much paint all at once to avoid bleed through. I also use a mix between small circular motions and dabbing motions to apply my paint.
Step 4: Reveal your Beautiful work!
Removing the stencil is always such a great part of every project. I love seeing how wonderful something can be from my own two hands! 
Step 5: Style and Enjoy!
I love to layer my doormats; I got this reversible plaid mat from target and it is seriously my favorite thing to pair with my DIY mats! 
I hope you guys loved this Step by Step process as much as I did making it! Feel free to explore the
Wonderland of Stencils
to chose your stencils to make your own mat! Make sure to follow
Stencil Me Pretty on Instagram
to follow along all of our wonderful Christmas DIY projects. 
Wishing you all a Happy, Safe and Merry Christmas Season from Stencil Me Pretty!
Christina Leone | Artist & Craft Blogger | Stencil Me Pretty
Happy Stenciling!