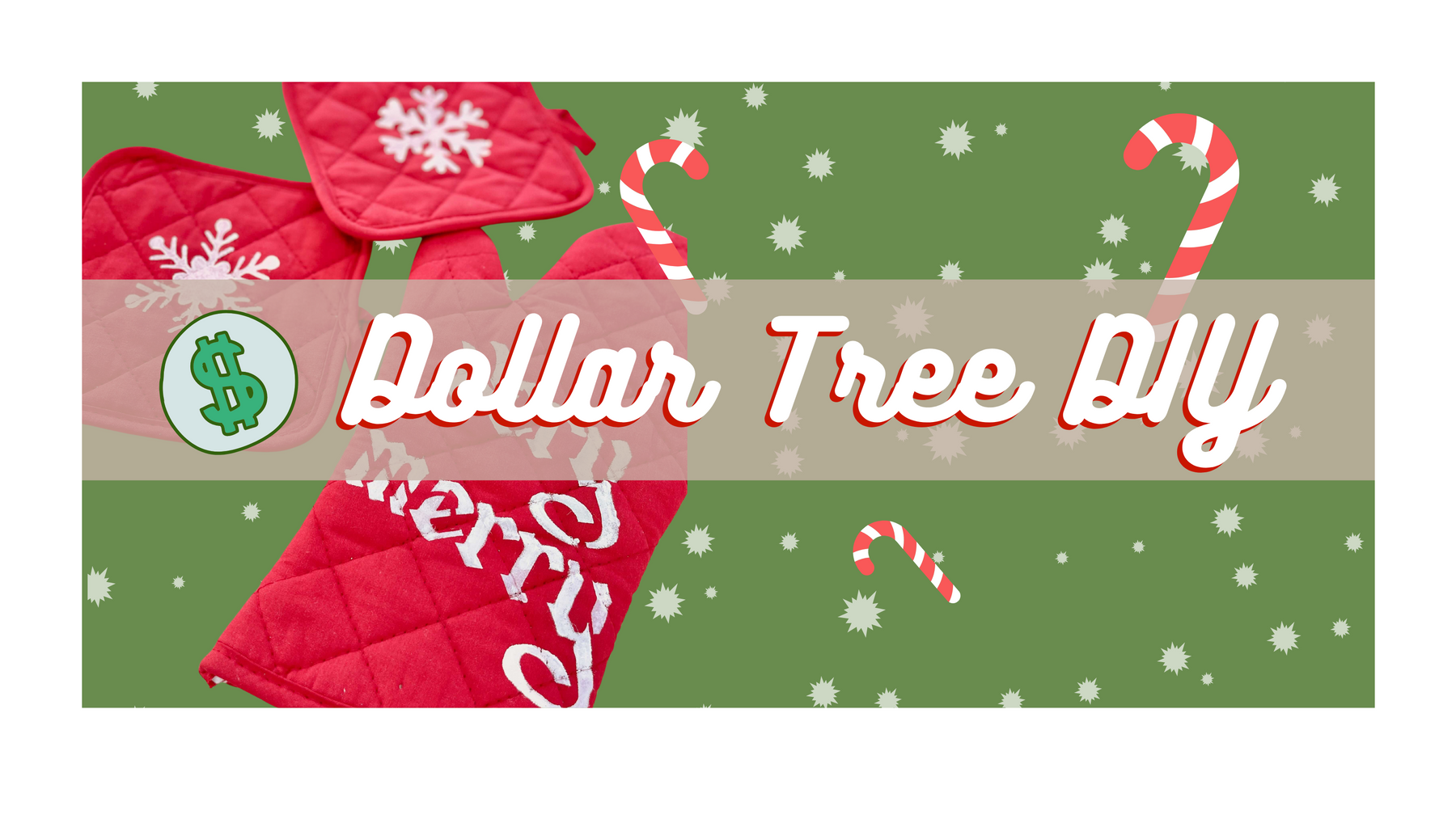 Dollar Tree DIY : Christmas Edition!
I love making all of my Christmas decorations into a DIY so I am going to show you an easy and inexpensive DIY from the Dollar Tree using stencils! So let's get started:
What you will need:
Let's DIY!
Okay first things first, grab your supplies and get them all readily available to make things easier. 
Next, I laid out my mitts flat and sprayed some spray adhesive on the back of my stencil. This step just helps avoid bleed through of the paint while stenciling!
After placing your stencil down on your fabric where you chose, press down firmly to make sure the stencil wont move around on you. Then its time for stenciling!
When stenciling, you always want to use minimal paint so make sure to remove excess paint onto a paper towel before going straight to the fabric. Then once your brush is saturated with your fabric paint, use light circular or dabbing motions to fill in your stencil.
Once your stencil is all filled in, its time to reveal your beautiful design and have the cutest little Christmas oven mitts!
Full Video of the Stencil Process:
Head over to Stencil Me Pretty to view the rest of the Christmas Stencil Collection. I hope you guys all give this quick project a try because its so fun! Wishing you all a safe and Merry Christmas!

Christina Leone | Artist & Craft Blogger | Stencil Me Pretty
Happy Stenciling!