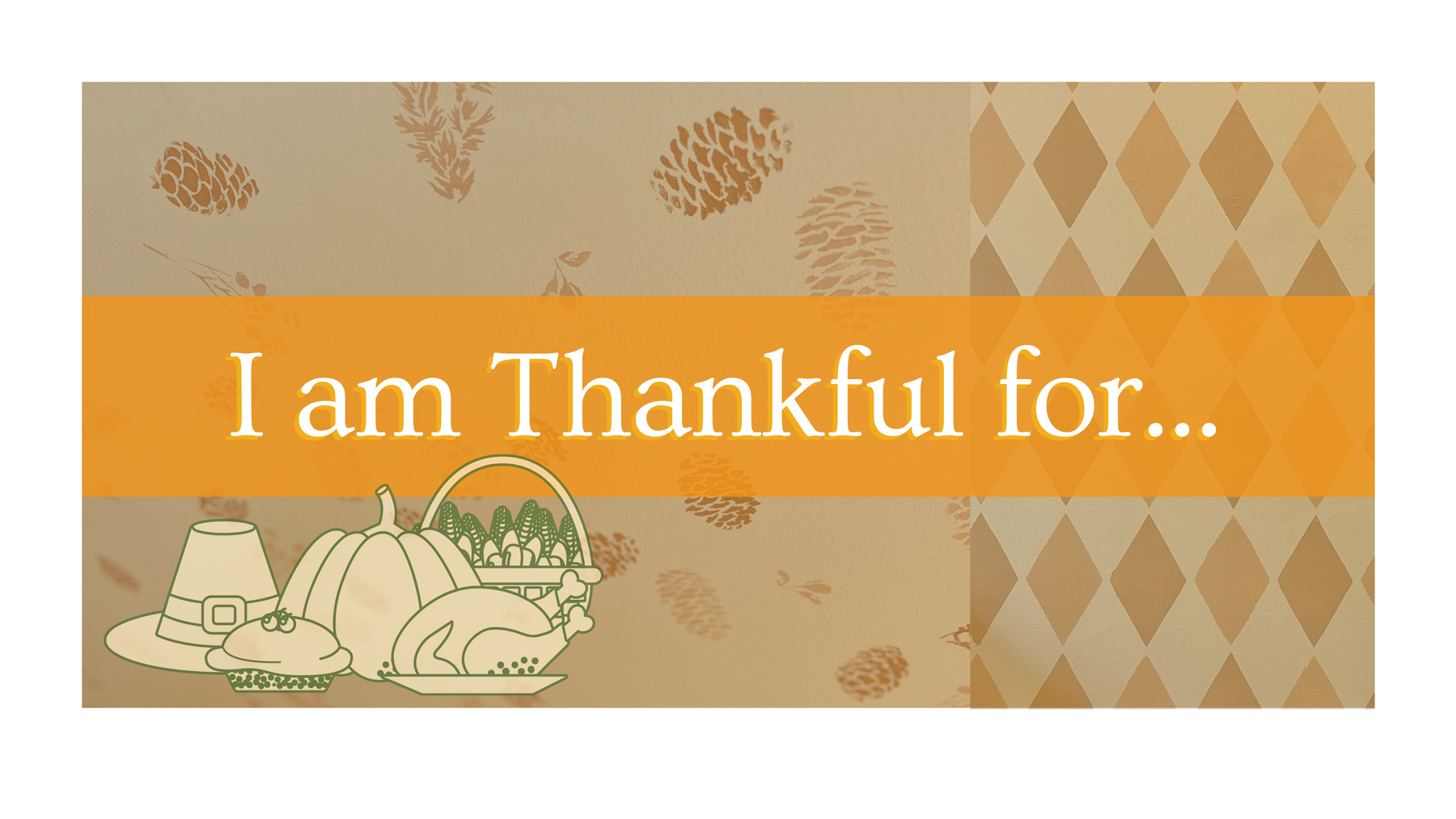 5 Reasons I'm Thankful for Stenciling!
It's almost November which means Thanksgiving is right around the corner so today I am going to be sharing 5 Thanksgiving DIY projects and why I am thankful for the beauty of stenciling!
I Am Thankful For...
...The ease stencils give my mind when I want to sit down and create. 
I created this simple sign using the Classic Gather Stencil and it just made the process so easy & enjoyable. Stencils put my mind at ease because you can create this amazing looking things and the template does all the work for you; no need to stress over handwriting or anything! Just apply your stencil and paint.
...those finishing touches on every project!
Whenever I am working on a project, I always love going through my stencil collection and just seeing what could make for the perfect finishing touch for each project whether its adding a pattern, typography, etc. Adding these stencils at the end of projects can really change the whole feeling of them. 
...the ability to transform any space with stenciling.
I used the Harlequin Pattern Stencil to create this autumn inspired look. Stencils can truly turn any blank wall into something fantastic. It's amazing to slow down and see the whole process unwind as I stencil my walls. 
...being able to create my own home décor!
Something about filling my own house with things I have created myself is so rewarding. I get to make it exact how I want and it also gives me time to relax and create and get away from all the stress life can have. 
...the Stencil Me Pretty Community!
I am so thankful for all of you that follow along this stenciled DIY journey of mine. I love creating for all of your to get inspired and create some stenciled masterpieces of your own. I am always here to answer any DIY questions and definitely love seeing all our your projects!
More Thanksgiving Stencils...
For more Thanksgiving stencils you can head over to the Thanksgiving tab on our website!
For more Fall & Thanksgiving projects make sure to follow us on Instagram for daily stencil inspiration!
Wishing the Stencil Me Pretty community a Happy Thanksgiving Season!
Christina Leone | Artist & Craft Blogger | Stencil Me Pretty
Happy Stenciling!