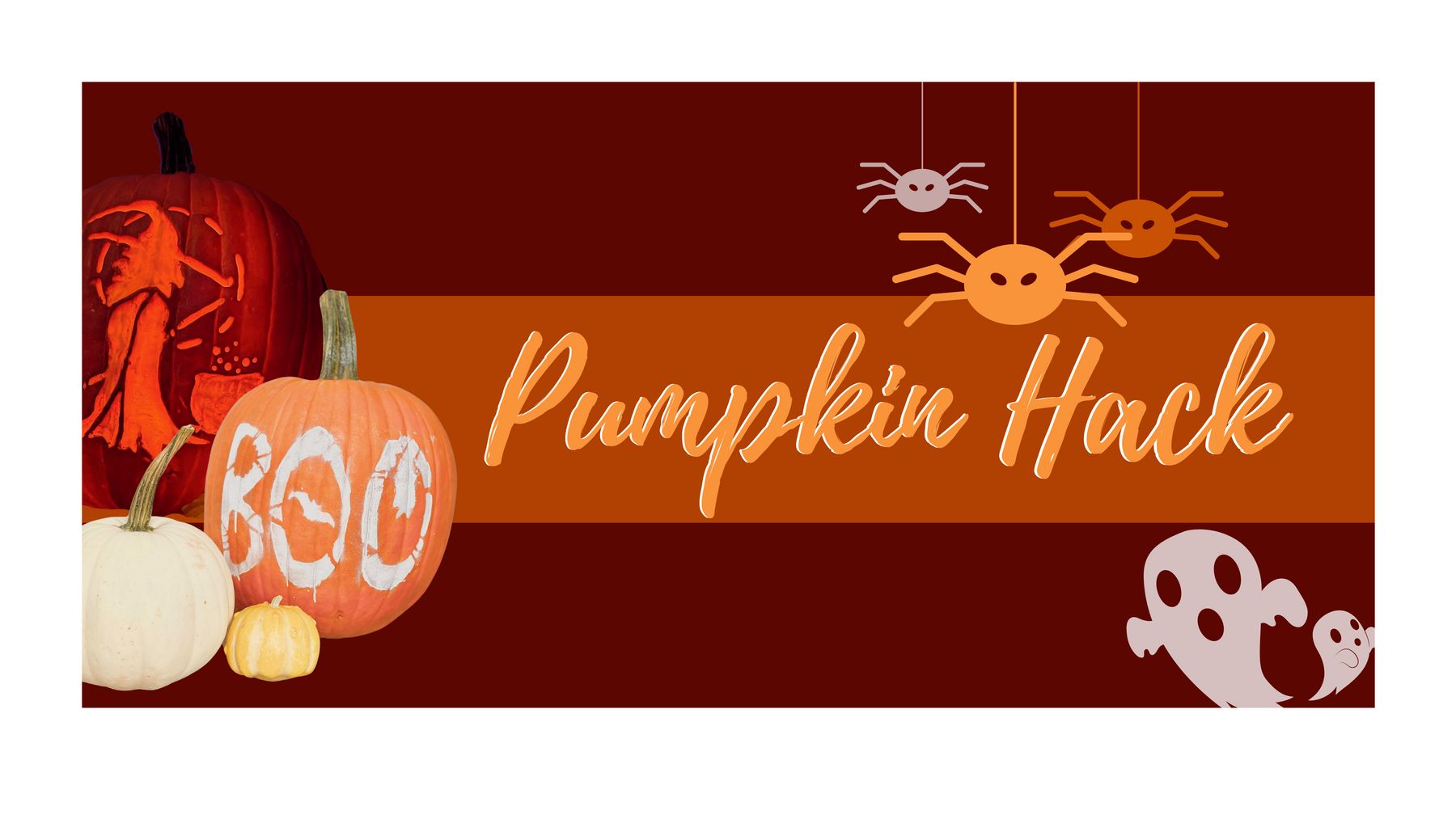 DIY Pumpkin Carving Hack!
Happy October Everybody! With Halloween being right around the corner I've been picking up pumpkins almost every time I see them...and all these pumpkins call for some stenciled DIY projects!
Use Stencils to Create Beautiful Painted and Carved Pumpkins!
 My new favorite way to carve pumpkins is to engrave them! I used a part of the A Witch Lives Here Stencil for this project. I use my WEN Rotary tool to engrave my pumpkin after I stencil my design on. I purchased my Rotary tool from Hobby Lobby but you can also find these at any Hardware store like Home Depot. This tool gives you a look similar to a carved pumpkin but more so just an engraved look rather then completely cut out. You use the tool almost like a pencil so there's no wrestling with the pumpkin and those tiny carving knives that always seem to break. 
Here is the Pumpkin Engraving Process...
Step 1) Get a nice big pumpkin and stencil your design by taping the stencil to my pumpkin and outlining it with a marker.
Step 2) After I remove my stencil its time to start engraving! The best way to go about this is to use the Diamond Bit on you rotary tool and outline your whole design first with it. After you've carved out a fairly deep outline you can go in and shave away the larger areas of the design. When engraving a pumpkin you don't want to go all the way through the skin of the pumpkin. 
Step 3) After your whole design is complete you can empty your pumpkin out if you'd like or not, this part is up to you.
PRO TIP: Cutting a hole in the bottom of your pumpkin rather than the top makes it easier when you want to put a light in!
Step 4) After the pumpkin is all empty, just pop in one or two LED Puck lights and admire your beautifully glowing witch stirring up her witches brew!
Here's a quick tutorial I posted on Instagram of the engraving process.
For Less of a Pumpkin Mess... Use Paint instead!
Carving pumpkins is always a good time but stenciling a pumpkin is a mess free alternative that's just as fun! This technique is definitely faster and gives you less of a pumpkin carving mess. I used the Boo Stencil with Flying Bats. I just simply taped my stencil to my pumpkin and used a white spray paint for my design. This project has a little dripping from the spray paint but it kind of turned into a happy accident; I think it gives a spookier effect!
More Halloween Stencils...
For more Stencil Halloween fun you can head over to our Instagram for our most recent DIY projects.
You can find stencil videos on our YouTube Channel where I share all of my stencil projects from fall stencils, wall stencils, holiday stencils & more.
I hope these two pumpkin projects inspired you to DIY some of your own Halloween festivities this year. I wish everyone a safe and happy Stenciled Halloween!
Christina Leone | Artist & Craft Blogger | Stencil Me Pretty