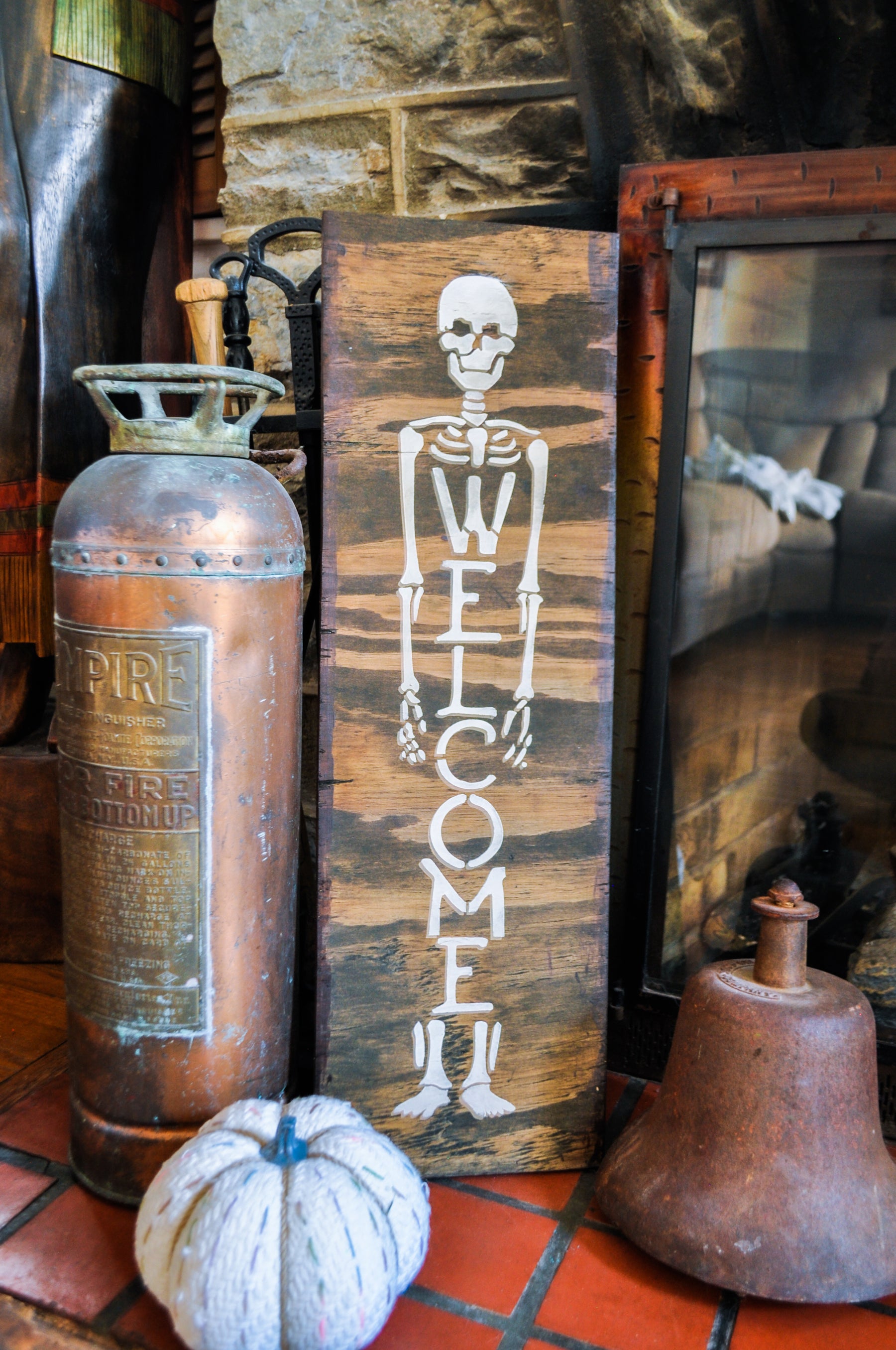 3 EASY DIY Halloween Decorations for your Porch
Bring SCARY decorations to your front steps! A spooky Halloween neighborhood is impossible without festive decor on our front steps. You can make these decorations yourself on a dime! We have a few easy stencil ideas to up your game and flaunt your Halloween decor. 
1. Candy Corn Garland

With a single piece of ribbon and burlap, you can use our skeleton stencil to create fun designs.
If you don't have burlap, you can pieces of cardboard from your Amazon packages!
Allow the paint to dry fully or add a touch of festive flair with glitter. You can alternate the candy corn design or keep them only on the edge pieces of the garland.
   Watch our DIY Tutorial on our youtube channel!
   Find this
 

stencil on our website.
2. Spooky Skeletons
Nothing is more festive than a skeleton welcome sign!
This skeleton stencil can be used on a spare piece of ply-board or even poster-board from the dollar store! Add some finishing touches with a pumpkin or a wooden chair for your Halloween candy basket.
Your living room is another great spot for this stencil where your kids can flaunt their costumes for a perfect Instagram shot. Tag us in your post with #stencilmepretty
  Watch our DIY tutorial on our youtube channel!
3. Traditional Halloween 

Let's be real. Pumpkins will NEVER go out of style.
This is a classic pumpkin stencil for Halloween that may not be so spooky, but just as traditional and festive. You can also add some holiday touches by adding glitter to your paint before it dries. The beauty of this stencil is its classic style, which you can leave up long after Halloween when your relatives come for Thanksgiving.
  Watch our DIY tutorial on our youtube channel!